Elderly woman is killed in Poyntzpass crash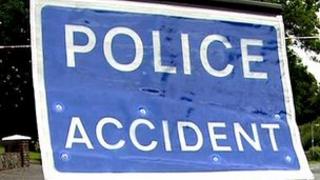 An elderly woman has died after a car accident in Poyntzpass, County Armagh, on Monday afternoon.
A 56-year-old man was seriously injured in the two-vehicle crash on the Newry Road.
The name of the 70-year-old woman who died has not yet been released.
The Newry Road was closed following the crash, but has since reopened.