Northern Ireland economic growth forecast downgraded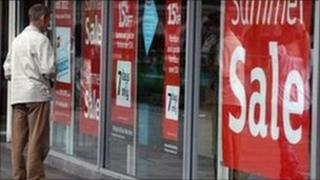 Ernst & Young are the latest in a run of organisations to downgrade the figure that they think Northern Ireland's economy will grow by.
The figures for growth forecasts over winter 2011 are 0.8% for Northern Ireland and the UK is now only 0.9%.
The NI and UK growth outlooks for 2012 have also been downgraded to 1.1% and 1.5% respectively.
This is a downward revision for each of almost one percentage point.
Ernst & Young's latest economic forecast includes an all island comparison. They said: "Northern Ireland's economy may not have fallen as far in the recession as Republic's, but it is set for a slower rate of climb back."
They put this down to the structure of the economy which isn't focussed towards exports in the same way as the Republic of Ireland, which could benefit from a growing global economy more easily.
These latest figures are slightly better than the tough outlook from Northern Bank which was published earlier this week. They predict in their Sectoral Forecast that Northern Ireland's economy will only grow by 1% for 2012.
But even those figures are above the gloomiest prediction - from PwC, who project the growth figure for 2012 to be just 0.6% in Northern Ireland.
For more on this story subscribe to the daily NI Business News Podcast.