Talks aimed at single Northern Ireland transfer test for children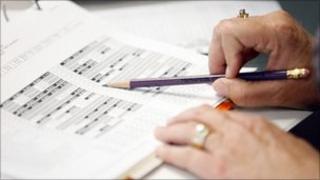 Talks are to be held with the two bodies which hold unofficial transfer tests in NI to establish a single exam.
DUP education spokesman Mervyn Storey said the talks would involve the AQE and Post-Primary Consortium.
Thousands of Primary 7 pupils have been sitting the tests introduced by grammar schools when the 11-plus was abolished.
The AQE test is used mainly by non-denominational grammar schools and the GL assessments are used mostly by Catholic-maintained grammar schools.
Mr Storey said his party wanted the process streamlined.
"The legal position is very clear, the 2006 order which the DUP negotiated has made it legally permissible for schools that wish to use academic criteria for transfer tests," he said.
"I am very clear that there needs to be discussion between the two organisations that have organised the tests."
Sinn Fein, which pushed through the abolition of the 11 plus, remains resolutely opposed to both tests.
Education Minister John O'Dowd claims they are no more than a clever marketing device by the grammar schools.