Two arrested after Coleraine drugs seizure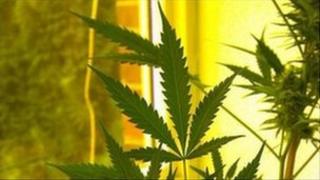 A man and woman have been arrested after the seizure of £16,500 worth of cannabis in Coleraine.
The drugs and a large quantity of paraphernalia were found during an operation in Greenmount Park on Friday evening.
A 31-year-old man and a 30-year-old woman were arrested on suspicion of cultivating cannabis.
They have also been held on suspicion of extracting electricity and various other drugs offences.