Thief who stole £20,000 walks free from court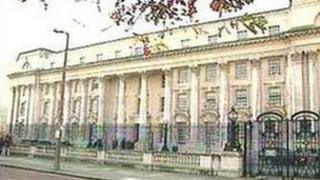 A man who stole almost £20,000 from a community development association walked free from court on Friday after his two year jail term was suspended for three years.
Matt Millar, of Stranmillis Mews, Belfast, stole £17,524 from Ballynafeigh Community Development Association.
The 58-year-old had cashed cheques to himself between 2006 and 2009.
He was told his sentence would be consecutive if he came to court again.
When he was arrested and interviewed, Millar confessed to what he had done and later pleaded guilty to a single charge of theft.
Handing down the suspended term, Judge Patrick Lynch told Millar the offence was aggravated by the fact that he had carried out the theft over a prolonged time period and because he had been jailed for a similar offence more than 30 years ago which "should have been a warning to you".
The judge added, however, that in mitigation was Millar's confession at the first opportunity and that he had "cashed in" a pension to fully repay the stolen monies.