Mortgage legal cases on the rise in Northern Ireland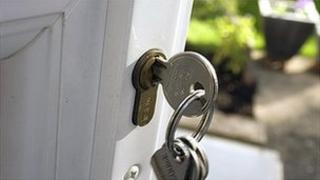 The number of people who have run into problems paying their mortgages has increased on last year.
There were 1,063 writs and summons issued in Northern Ireland in the third quarter, an increase from 863 in 2010.
These represent the first stage of legal action brought by lenders against those who are not keeping up with their mortgage payments.
The figures also show a huge rise of 104% over the last five years before the financial crisis struck.
In the third quarter of 2011, 388 court orders were made. Once an order for possession has been granted, a lender is entitled to apply to have the defendant evicted.
However, sometimes, when an order for eviction is issued, the parites can still negotiate a compromise to prevent eviction if the lender is willing.
Following the publication of the figures, the Housing Rights Service has launched a new a new video which emphasises the importance of attending court and providing information to take people through the process.
Janet Hunter, Housing Rights Service director said: "In the last three months the number of homeowners contacting us for help because they are threatened with repossession has doubled.
"We know first hand that most people do not attend their court hearings.
"This video aims to address people's fears and to let them know that attending court is vital and can greatly improve their chances of keeping their home."
Justice Minister David Ford has welcomed the film's launch which he said explained the procedures very clearly and stressed that it was never too late to get help.