Boil notice lifted for all homes in Ballymoney area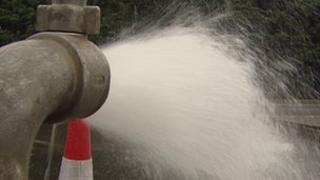 The remaining customers in the Ballymoney area who still had to boil water before use have had the notice lifted.
The 381 households in the Finvoy area have been affected by the problems for more than a week.
About 3,000 households were originally affected. The problems started after soil got into the distribution system during work to replace pipes.
Northern Ireland Water has apologised to all those affected.
"As with all incidents of this nature, public health was our main priority," the company's Dymphna Gallagher said.
"We would like to thank the people of Ballymoney for their support and patience during this incident."