Easons announces pre-tax losses of £1.5m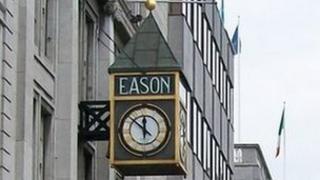 Easons, Northern Ireland's biggest stationery and bookshop chain, has reported an annual pre-tax loss of £1.5m.
Operating profits actually increased slightly to £1.3m but like many firms their accounts were dragged into the red due to a write down in the value of a property.
Easons also wholesales to other retailers, mainly supermarket chains.
Turnover in the year to January 2011 was £39m, down from £41m last.
The firm also returned an £18m dividend to its Dublin-based parent company, paid out of accumulated profits.