County Down lottery winner claims £280,000 prize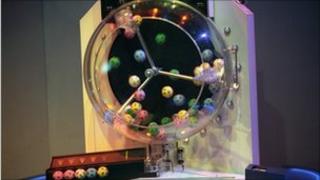 A lottery prize of more than £280,000 has been claimed in County Down following a public appeal for the winner to come forward.
The lucky player bought the Lotto ticket on Saturday 22 October and won the 5+Bonus prize of £285,482.
A spokesperson for National Lottery operator Camelot said they were delighted the winner had come forward.
"It would have been awful if the ticket-holder had missed out on this substantial sum of money," they said.
"We would like to remind all National Lottery players to check their tickets every time they play."