Derry man faces child sex abuse charges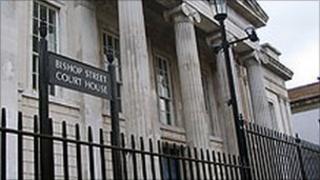 A 61-year-old Londonderry man has been sent for trial on child sex abuse charges.
He is accused of indecently assaulting a primary school girl twice between January 2006 and 2007.
Judge Piers Grant ordered that the defendant - who denies the charges - cannot be identified.
A prosecution barrister said that the complainant and two witnesses would be travelling from England for the trial. The trial will start in February.
The defendant was released on continuing bail until then.