Decrease in number of dissident republican attacks: Ford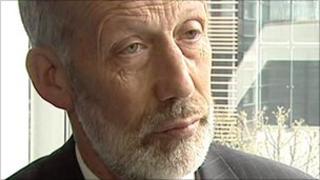 The number of attacks carried out by dissident Republicans has fallen since last year, the Northern Ireland Assembly has been told.
Justice Minister David Ford said that while the threat level remained severe, there had been 25 attacks this year, compared to 40 in 2010.
Mr Ford said the principal targets were police officers.
He said successes by security forces on both sides of the border had been significant in tackling the threat.
DUP MLA Thomas Buchanan had asked the justice minister to detail the current level of dissident republican activity and the threat it posed to members of the security forces and the general public.
In his reply, Mr Ford said a pipe bomb attack on the home of a retired police officer in Lawrencetown in October illustrated that police were the the principal targets of dissidents.
"But they have also conducted recent attacks on commercial premises and on the Derry/Londonderry City of Culture office," he said.
"They have demonstrated disregard for those serving the community and for public safety. Those responsible have no regard for the harm they cause whether to people, or business or, indeed, our image abroad."
The justice minister said the PSNI and Garda were continuing to work hard to tackle the threat.
"I would like to acknowledge their continued endeavours and co-operation in frustrating the efforts of terrorists," he said.
"There have been significant successes both sides of the border in recent months."
He said the way forward depended "not simply on police to provide the answer".
"We need to continue to demonstrate to all terrorists that they have nothing to offer and that there are democratic means for engagement," Mr Ford said.