Legal bid over Banbridge Tesco store plan ruling dismissed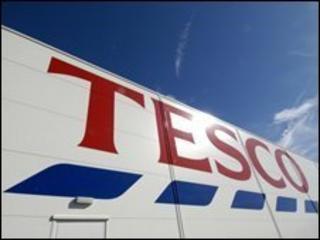 A High Court judge has dismissed a legal challenge over the refusal to grant planning permission for the largest Tesco store in Ireland.
The legal bid to have the decision quashed was made by a property development company involved in the proposed scheme near Banbridge, County Down.
In March, after judicial review proceedings were launched, Tesco received the go-ahead to build a smaller superstore at the same Bridgewater Park site.
But LS Banbridge Phase 2 Ltd pressed on with its case against the Planning Service decision to refuse permission for the original 130,000 sq ft store.
The refusal took into account a Planning Appeals Commission (PAC) finding that the proposal would have an adverse impact on Banbridge town centre and undermine its convenience and comparitive shopping functions.
Lawyers for LS Banbridge argued these conclusions were not supported by evidence or else conflicted with the PAC's own findings and reasoning elsewhere in its report.
They said the decision ignored material considerations, was irrational, failed to give adequate or intelligible reasons, and breached the European Convention on Human Rights.
Dismissing the application for a judicial review, Mr Justice Treacy set out commission assessments of the turnover of an existing Tesco branch in the area and the likelihood that relatively few shoppers would visit Banbridge town centre in conjunction with a visit to Bridgewater Park.
He said: "Retail impact assessment involves estimation and in my view is was reasonable for the PAC, having looked at the totality of the evidence, to consider that the trading performance of the existing store was at significant risk from the proposal."
The judge identified the critical issue in the case as being whether the proposed superstore would harm town centre vitality and convenience.