Pair use gun to hijack convertible in north Belfast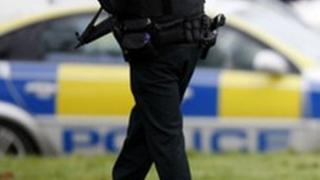 Two men have threatened a motorist with a gun and hijacked his car in north Belfast.
The incident took place at the junction of Braehill Road and Crumlin Road shortly after 09:00 GMT on Thursday.
The men, one of whom was armed with a gun, approached the driver of the black Audi convertible as he slowed before the junction.
No-one was injured during the incident and police have appealed for any witnesses to contact them.