Ballymoney water problems continuing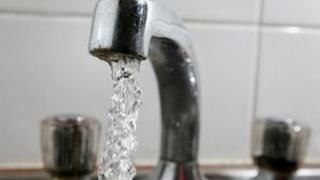 People in Ballymoney have been advised that they will need to boil their water before use until at least Friday.
NI Water has said a quality issue with supply to around 3,000 properties in north Antrim is unlikely to be resolved before the end of the week.
Residents have been warned to boil water before drinking or using it to prepare food.
NI Water is working with the Public Health Agency and Ballymoney Borough Council to solve the problem.
It appears to be linked to recent renovation of water mains in the area.
Customers in Bendooragh, Balnamore, Finvoy as well as the Ballymena Road and Bann Road areas of Ballymoney town have been affected.
Water used for bathing, showering and washing clothes is not a concern.
NI Water has apologised for the inconvenience caused to customers and will continue testing samples until the water quality returns to normal.
It has provided a list of postcodes affected by the problems.
It will then notify customers by card as well as through news and other media outlets.