No money for new Northern Ireland dementia strategy: Poots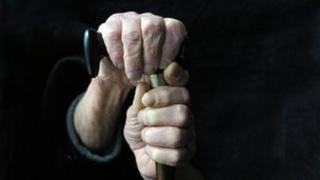 The health minister has published a new strategy for improving dementia services in Northern Ireland - but there is no new money to pay for it.
Edwin Poots said he would ideally allocate between £6m and £8m additional funding over the next three years.
However, he told the assembly he was urging everyone to make better use of existing resources.
He said that there was room for greater efficiency in acute sector provision and care homes.
It is thought that as many as 1,000 people in Northern Ireland are affected by early onset dementia.
The new strategy is called Improving Dementia Services in Northern Ireland - a Regional Strategy.