Man injured in gang attack in Castelmara, Carrickfergus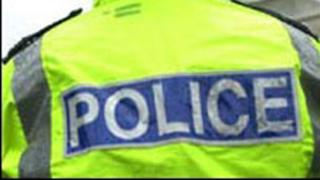 A man has been treated in hospital for a fractured arm and puncture wounds after being attacked by a masked gang in Carrickfergus.
The 30-year-old was assaulted by two men armed with clubs as he go out of his car in Castlemara estate at about 14:25 GMT on Sunday.
His injuries are not believed to be life-threatening.
Two other men, also masked, chased after the 33-year-old passenger of the car, however he was not assaulted.
There was also a fifth person present who was also wearing a balaclava.
Police have appealed for witnesses to contact them.