Bank appoints receivers to Carn Properties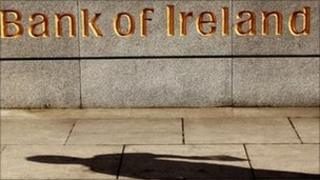 Bank of Ireland has appointed receivers to a Northern Ireland property development firm which had been planning a major housing development in Donegal.
Carn Properties has conditional planning permission to build 181 houses and 32 apartments at Drumnahoagh in Letterkenny.
Bank of Ireland appointed the receivers last week.
It comes after Ulster Bank appointed a receiver to a Carn site in Roscommon.
The firm's last accounts showed it owed the banks around £20m.
Those accounts, for the year up to July 2009, valued the firm's property at almost £25m.
However, its auditors said the value was uncertain in light of the current market conditions.
The continued crisis in the Northern Ireland property and construction industry has led to a string of gloomy announcements in recent days.
Earlier this week receivers were appointed to Belfast-based Alu-Fix Contracts leading to 20 job losses.
Also this week the major architecture firm, BDP, said it would be closing its Belfast office after more than 40 years in the city.
Last week, the building firm McCombe Brothers (Antrim) Ltd was placed into administration.
The move came after Revenue and Customs issued a winding-up petition against the firm.
The administrators, financial consultancy BDO, said administration was "necessary to protect the going concern of this reputable and established company".
BDO said it was now reviewing all ongoing contracts and liaising with employees in order to establish the viability of the business.
Official government figures show that the construction industry has seen a 38% decline in output since its peak period in the first quarter of 2007.