Dunnes Stores' Northern Ireland profit drops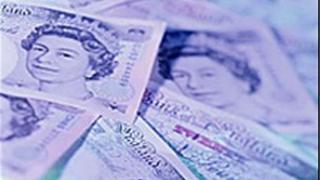 Turnover and profits have slipped at Dunnes Stores Northern Ireland-based business reflecting the continuing weakness in consumer spending.
In the year ending January 2011, Dunnes Stores (Bangor) Ltd made a pre-tax profit of £26m on turnover of £178m.
That compares to a £28m profit on turnover of £195m the year before - a fall in turnover of almost 9%.
Dunnes Stores (Bangor) covers the firm's businesses in Northern Ireland, Britain and Spain.
The supermarket and department store group has 23 stores in Northern Ireland, six shops in England, five in Scotland and five in Spain.
Dunnes does not disclose any financial information for its 116 grocery and textiles stores in the Republic as they are held privately, rather than as a limited company.
Dunnes Stores (Bangor) returned a dividend of £9m to its Dublin parent for 2011, down from almost £12m the year before.
The number of staff employed by the firm is continuing to fall - it employed 2,342 people in 2011, compared to 2,585 in 2010 and more than 2,700 in 2009.
Dunnes was founded in Cork in 1944 and is still owned and managed by the Dunnes family. It has operated in Northern Ireland since 1971.
Official government figures released in October suggest that retail spending in Northern Ireland has fallen by nearly 10% over the last year.