Youths charged after Coleraine 'poppy burning'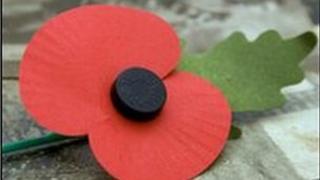 Three teenage boys from Coleraine - two aged 17 and the other 16 - have been charged with incitement to hatred over the alleged burning of a poppy.
A social networking site published a photograph which appeared to show two of them carrying out the act.
The incident, which happened in Coleraine, was reported to the police on Tuesday.
The 16-year-old was also charged with improper use of a social networking site.
All three were in court on Wednesday and were released on bail to appear again on 22 November.