Northern Ireland groups get Big Lottery funding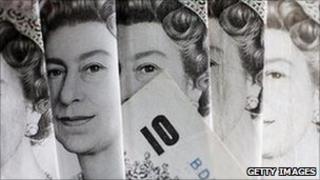 The Alzheimer's Society is one of five organisations across Northern Ireland that have been awarded grants totalling £2,042,072 from the Big Lottery Fund.
The charity plans to use £500,000 to extend its NI-wide network - setting up six additional dementia cafes over the next four years.
Mind Wise New Vision has received £479,702 for support services for older people with mental health issues.
All the awards are for organisations which work with older people.
Also receiving grants are Engage with Age - £423,706; Positive Futures (Lisburn) - £438,981 and the Upper Andersonstown Community Forum - £199,683.
The awards are from the Big Lottery Fund's Reaching Out: Connecting Older People programme which supports older people affected by issues such as bereavement, disability and long-term illness or who live in residential care or sheltered housing.
Alzheimer's Society acting director Bernadine McCrory said the dementia cafes would be based in local community venues.
"Alzheimer's Society is committed to supporting people with dementia to live well at every stage as their condition progresses," she said.
"Dementia cafes have a big part to play in making this a reality."
The cafes will provide a meeting place for both people with dementia and their carers to enjoy together and a place for them to meet others with experience of living with dementia.
Bryan Clay and his wife Sylvia, from Lisburn, both 75, have been together since they were 16, but in 2007 Sylvia was formally diagnosed with dementia.
"These new cafes are a fantastic idea. They will make a huge difference to so many people's lives," Mr Clay said.
"As well as the social side, they will also offer a place where people can learn about the condition and where they can share their thoughts and feelings."