Arrests in Coleraine after youths 'burn poppy' on Facebook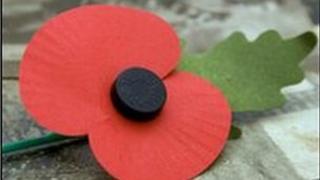 A number of people have been arrested in the Coleraine area after a social networking site published a photo which appears to show two youths burning a poppy.
The police say they are investigating the image on Facebook.
Royal British Legion member Stephen Phillips, who reported the image to the police, said he was shocked when he saw it.
"I couldn't believe what I was seeing," he said.
He said those responsible for such incidents should realise "it wasn't just Protestants, there was Catholics, there was Muslims, there was Hindu people, who laid their lives down in both world wars".