Police say Dungannon death was 'not murder'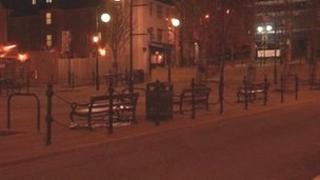 A 38-year-old man who was dragged from a car in Dungannon, County Tyrone died from natural causes, police have said.
Detectives were initially treating the death as suspicious. A 35-year-old man and a 29-year-old woman were arrested on suspicion on murder.
They have since been released unconditionally.
A post-mortem on Wednesday confirmed the man had died from natural causes. He died in the Castlehill area at about 13:00 GMT on Tuesday.
It is understood the man was a member of the Travelling community.