Firmus gas 'used misleading adverts'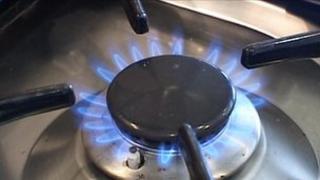 The gas supplier Firmus have been found guilty of misleading consumers in advertisements earlier this year.
The Advertising Standards Authority (ASA) said that a claim in April that thousands of customers had switched to Firmus was not substantiated.
It also rejected a radio advert in June which said 5,000 homes had switched.
Phoenix Gas objected to the adverts, pointing to a utility regulator report which said that only 1,600 customers had switched up to March.
Ruling in Phoenix's favour, the ASA said that Firmus' claims took into account customers who were signed up but were still in the "cooling off" period.
David Strathan of Phoenix Gas said: "This is about protecting customers and ensuring the information they have to hand is reliable and accurate."
Firmus said that more than 10,000 homes and businesses had now switched to its supply.
As the two main gas suppliers in Northern Ireland, Phoenix and Firmus have competed fiercely for customers in recent years.