11% increase in tourism figures for Northern Ireland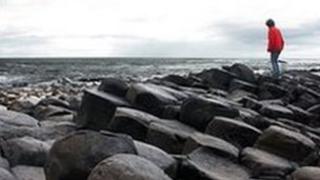 The number of overseas visitors to Northern Ireland has risen by 11% in the first six months of this year.
The tourism figures for the first six months of 2011 showed overseas visitors spent an estimated £165m during the period, an increase of 24% compared with the same priod in 2010.
Northern Ireland residents also took more trips within the region.
These generated an associated spend of £46m compared to last year.
Tourism minister Arlene Foster said the figures were "very encouraging" as the country prepared to launch its programme of events to celebrate 2012.
She said visitors from one of Northern Ireland's "most important markets, Great Britain, rose by 7% compared to the same time last year and spending increased by 16%".
"Tourism Ireland's autumn campaign is also now well under way," she said.
"This major promotional campaign is aimed at attracting more tourists this autumn and is being rolled out in Great Britain, the US and mainland Europe.
"The campaign features Belfast festivals, the run up to Titanic and NI2012 and will also incorporate a focus on attracting visitors to more rural destinations."