PSNI investigate 170 clerical and institutional abuse claims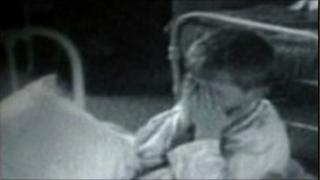 Police are investigating more than 170 complaints of clerical and institutional abuse in Northern Ireland.
The majority of cases date back more than 20 years.
The figures from the PSNI feature only a handful of allegations relating to the last five years.
In September, the executive agreed to establish an enquiry into allegations of abuse in institutional care homes, going back as far as 1945.
Police are actively investigating the 170 complaints of abuse in the years up to 2006.
There are 130 accusations of sexual abuse and 40 more of physical abuse. Some of the cases go back 40 years.
Complaints have dwindled in recent years with just four cases in the last five years. Two of these are believed to be sexual and the other two of a physical nature.
But the chair of the Stormont health committee, Michelle Gildernew, is worried there may actually be many more victims waiting to come forward.
"We know there are people in our society who suffered as a child who are now dealing with their problems through drugs and alcohol abuse, through other issues that they are not able to articulate," said the Sinn Fein MLA.
"Once they are at a point where they are able to articulate it we need to get them help. One hundred and seventy plus cases I believe is quite conservative.
"I think there are a lot more people to come and we need to be ready to support and help them."
The police have declined to give details of the various institutions linked to the current investigations.
Peter Lockard from NEXUS said the focus must now move to all types of institutions, not just the Catholic Church.
"Sexual abuse will occur where there are any vulnerable children and that includes all institutions, should they be schools, youth clubs or churches," he said.
"And so we need to throw this net a lot wider than just the Catholic Church. Abuse is in all major institutions throughout the country where there are vulnerable children."