UUP councillor Ronnie Ferguson will act as independent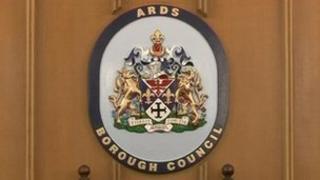 An Ulster Unionist Party councillor in Ards Borough Council has decided to act as an independent.
Ronnie Ferguson swapped his UUP council seat after a pact between the party and the DUP broke down.
It is understood UUP councillors were unhappy with how the agreement was working out after a row over funding for community groups.
In a statement Mr Ferguson said: "I kept my word and I regard my principles carefully."
Ulster Unionist Councillor Tom Hamilton said: "Councillor Ferguson is going to stand as an independent and that is his prerogative."
Ards DUP Councillor Hamilton Gregory said the unionist people of the area had wanted to see a unionist grouping for years: "The DUP sought to do that by approaching the UUP with proposals to seek agreement on policy issues, so there could be a united unionist position.
"The UUP walking away from this is very disappointing but unsurprising as it has been clear from the outset factions within that grouping were uncomfortable working within that framework."