Justin Bieber to perform at MTV awards in Belfast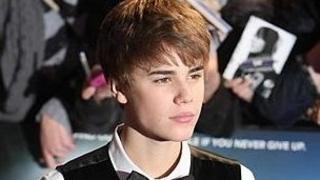 Teen sensation Justin Bieber is to sing at the MTV Europe music awards at Belfast's Odyssey Arena on 6 November, it has just been announced.
His girlfriend, actress and singer Selena Gomez is to act as host for the awards.
The 17-year-old Canadian pop star's videos are among the most watched on YouTube.
His name is one of the most popular search terms on websites such as Google and Ask Jeeves.
Meanwhile, more tickets for the event are up for grabs from Belfast City Council.
The council has announced another online competition for members of the public to win tickets to the MTV EMAs at the Odyssey Arena on Sunday.
Five pairs of tickets for the event are up for grabs as well as four pairs of tickets to the outdoor gig at City Hall which will feature Snow Patrol, Jason Derulo and Boyce Avenue.
Information on how to win the tickets is available at www.belfastcity.gov.uk/mtv .
Pop world success
Over the course of two years Justin Bieber has emerged from nowhere to take over the pop world.
"It's really exciting to be a part of the MTV EMA this year. Can't wait to get to Belfast!!" said Justin Bieber.
In just two short years, Bieber has accumulated more than 13m Twitter followers, 36m Facebook friends and 2.2bn combined views on YouTube and VEVO.
His chart hits include "One Time," the follow-up "One Less Lonely Girl", "Love Me" and "Favourite Girl".
Grammy award DJ David Guetta will also be joining the party in Belfast.
"Performing at the 2011 MTV EMA is a big deal for any artist; but for a DJ, it's a first. I'll be joined by some of my special guest collaborators. I'm excited and honoured - it's going to be a crazy show!" he said.
Bieber and Guetta join Lady Gaga, Bruno Mars, Coldplay, Red Hot Chili Peppers, Jessie J, LMFAO and Snow Patrol for the show.