McGuinness 'under shadow of past' says Alex Attwood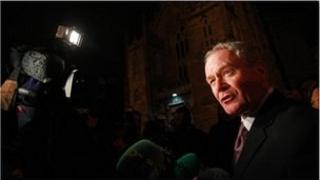 Martin McGuinness returns from the Irish election under a shadow of unanswered questions about the IRA and his past, Alex Attwood has claimed.
The NI environment minister was speaking after Mr McGuinness came third in the presidential election.
He acknowledged Mr McGuinness had done well but said there were doubts, denials and unanswered questions.
"As he returns to being deputy first minister there will be a shadow around him longer than ever before," he said.