Child abuse report not withheld from police: Connor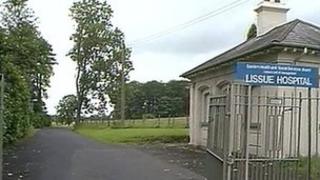 The chairman of a child safe-guarding board has rejected claims he tried to restrict disclosure of files about historic child abuse allegations.
It follows publication of an e-mail Hugh Connor sent to his deputy on his last day as director of social services in the old Eastern Health Board.
In the e-mail, he suggested "some discrimination" be used when providing police with information from the trust.
He said he had not recommended withholding information from police.
The report concerned allegations of abuse at Lissue House near Lisburn.
"Let me make it absolutely clear, I reject any suggestion of wrong-doing in connection with an email I sent to my successor in 2009," he said.
"I did not seek to restrict information shared with the police, nor did I suggest that my colleagues should not share information with the police.
"I have worked in social services for 38 years and I stand by my reputation for integrity."
Lissue and another hospital, Forster Green in Belfast, were the subject of a report in 2009 on allegation of abuse in the 1980s and 90s.
In a statement, police said they had carried out a number of investigations into alleged abuse over a number of years.
"In July this year, police received a copy of reviews carried out by various trusts and boards and an initial assessment and review was carried out by police," the statement said.
"Police are fully committed to carrying out a full and thorough review of all material and have requested further information to assist in this."