Cash crisis hits NI families with ill children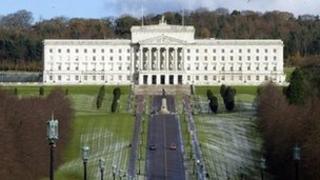 A fund which helps low income Northern Ireland families raising disabled and seriously ill children has became the latest victim of the economic downturn.
The Family Fund Northern Ireland said it has run out of money and is unable to process grants for the families.
Last year, it helped 2,833 families to pay for hospital visiting costs, bedding, clothing, washing machines and other essential items.
A spokesman said it could not process grant applications until the new year.
The fund, which is financed by the Department of Health, ran out of cash this week.
Family Fund Northern Ireland manager Eddie Casement said they were sorry about the situation and were working hard to minimise the impact on their client families.
"Our funding for this year was cut by more than 11%, but requests for help from low income families in Northern Ireland have gone up by 19% so we knew this moment was coming," he said.
"We get our funding in quarterly payments.
"What has happened is that we have used up this quarter's money well before the end of the period.
"Once funding is received, processing of grants will start again and any outstanding grant applications will be looked at in date order."