Suspected teen burglar found hiding in mum's wardrobe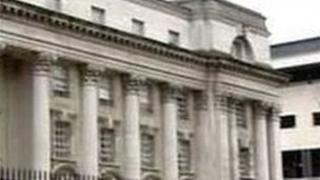 A suspected teenage burglar, who went missing for a week, was found hiding in his mother's wardrobe, the High Court heard today.
The 16-year-old, who cannot be named because of his age, was not seen when repeated bail checks were made at the house in Lisburn, prosecutors said.
During an application for renewed bail it was claimed that the youth's mother was unaware of his whereabouts.
Police searched the house after being told she had not seen him for days.
Fiona O'Kane, prosecuting, said: "The applicant was found hiding in the wardrobe of his mother's bedroom.
"She is described as obstructive and hostile to police."
The teenager faces charges of burglary with intent to steal and going equipped for burglary in connection with a raid on a filling station in February.
His 18-year-old brother, a co-accused in the case, has already been remanded into custody for breaching his bail by breaking his electronic monitoring tag.
'Beyond control'
Mrs O'Kane claimed the bail address was no longer suitable for the younger suspect as his mother lacked parental control.
A defence barrister argued that his client had largely complied with release conditions.
He said the youth left the house following an incident where he was out beyond his curfew because he missed a train home.
The application was adjourned to allow him a chance to gain more details from his client's mother.
Lord Justice Higgins told him: "The impression I have at the minute is a young man beyond control and a parent who is indifferent.
"That's the impression you have to dispel."