Extra NI Assembly cash for co-ownership homes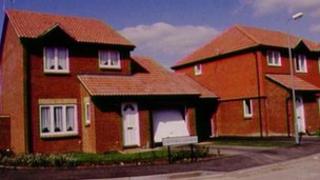 The Northern Ireland Executive is pumping an extra £40m into a co-ownership housing scheme, Finance Minister Sammy Wilson has revealed.
The scheme is designed for people who cannot afford to buy a house outright.
Under the scheme, they buy a share in the property in conjunction with a housing association.
They may then gradually buy out the association in the coming years. The extra money will assist 170 more people into the property market each year.
The new money from Stormont amounts to £10m a year for this year and for the next three years.
It comes on top of £15m a year in existing funding from the Department of Social Development.