4,000 public sector jobs go in Northern Ireland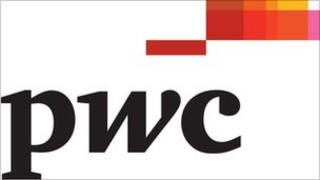 Four thousand public sector jobs have gone in Northern Ireland in the last year.
However, Northern Ireland is faring better than any other UK region according to analysis from consultants PricewaterhouseCoopers.
From a starting point of 227,000 public sector workers in Northern Ireland, the job losses mark a reduction of 1.8%.
This compares with a 5.9% fall in south west England, and a 5.4% fall in north east England.
Between December 2009 and June 2011, UK public sector employment fell by around 290,000.
This was offset by around 600,000 new private sector jobs, but PwC said the majority of these appear to be part-time.
In Northern Ireland the public sector is still faring much better than the private sector, where job losses have been severe.
New analysis by Ulster Bank economist Richard Ramsey reveals that Northern Ireland's private sector has shrunk back to a level last seen in 2003.
Recent figures released from the Department of Finance and Personnel have painted a gloomy picture of key parts of the private sector such as construction, production and services.
A combination of these figures gives an overview of how the private sector in general is performing.
Output has shrunk 17% since a peak four years ago and now sits at a level not seen since 2003, meaning the private sector in Northern Ireland has effectively lost eight years of growth.
The weakness of the private sector combined with ongoing cuts in the public sector means the current jobless total which tops 60,000 is likely to continue to rise in the months ahead.