App gives Power to NI customers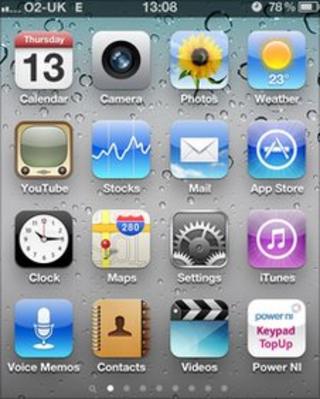 With money tight and bills rising, Power NI, which used to be called NIE Energy, has seen more and more customers opting to pay as they go.
A quarter of a million people in Northern Ireland now have electricity keypads installed in their homes.
Traditionally pay as you go customers were from the lower income bracket, but not anymore.
Power NI say that half of their keypad customers are now classed as 'medium to high earners', and that is a sector of the market they want to tap into more.
The plus side of pre-paying for your utilities is that you can manage what you are using, and don't get hit by surprise bills, but it is no fun when you run out of electricity when you are least expecting it.
Power NI has tried to solve that problem by developing an app for customers to top up their accounts from their phones. Good news for customers, especially as the weather gets worse.
Obviously, there is the problem that not all their customers will have access to a smart phone. The elderly, who would perhaps benefit most from being able to top-up at home are also the least likely to be able to access the new service.
But Kerstie Forsyth from Power NI says there are other options available.
"There are other payment routes for those who don't have a smart phone or internet access," said Ms Forsyth, "like paying over the phone."
Although it might be good news for customers, it could come as a blow to small local shops, who often depend on people paying their bills in order to get customers through the door.
Once people are in the shop then the hope is that they will buy something else too. So with more and more people paying bills online, an important customer base is gradually being eroded.
The app is only available for Apple phones at the moment, but Power NI say it should be available for Google Android users within the next few weeks.