FG Wilson doubles pre-tax profits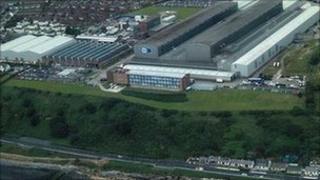 FG Wilson, the Larne-based engineering firm, has more than doubled its pre-tax profits to £7.8m.
The firm, which makes diesel and gas generators, turned over £654m in 2010 compared to £566m in 2009.
The directors said it was an improvement on a "challenging" 2009, but that performance was still some way behind activity levels in 2008.
Employment at the firm grew from 2,313 in 2009 to 2,594 in 2010.
Workers at the firm have been hit by a series of lay-offs in recent years as the global downturn reduced demand for generators.
FG Wilson was established by the late Fred Wilson and has been owned by US-based Caterpillar since 1999. Mr Wilson died, age 84, in 2010.
The firm is one of Northern Ireland's biggest exporters - 92% of its turnover in 2010 related to exports.
The directors said the company had "maintained an intense focus" on cost control and inventory in the last year.
They added that they remain confident that the long term prospects of the electrical power industry are sound and are preparing for additional growth.
The company invested £7.7m in research and development in 2010, up from £4.6m in 2009.