Maire Rankin trial: Judge says jury has key questions to consider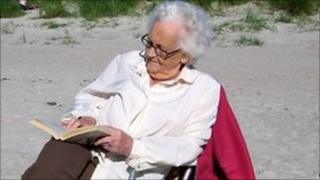 A judge has said the prosecution case against a woman charged with the murder of a Newry pensioner on Christmas Day 2008 depends more on circumstantial than direct evidence.
Karen Walsh denies murdering her 81-year-old neighbour Maire Rankin.
Summing up the case a judge said jurors had a number of questions to answer about Mrs Walsh's account of events.
But he said there was no doubt Mrs Rankin had been subjected to a vicious assault.
Outlining the questions jurors would have to consider, Mr Justice Hart asked how likely was it that Mrs Rankin, a woman described in uncontradicted evidence by her children as "very modest", would go around her house naked.
He said they would have have to ask themselves about Mrs Walsh's account of her behaviour and her drinking on the night in question.
The judge had earlier gone through the conflicting expert evidence about bruising on the 81-year-old victim's body and whether she had been sexually assaulted, saying it was a matter for the jurors to determine.
However, he did say Mrs Rankin had been subjected to a vicious assault that, depending on her attacker's intent, could amount to murder or manslaughter.
The jury has now retired to consider its verdict.