Wine Inns reports pre-tax profits of £326,000 in 2010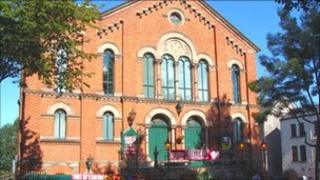 A major Northern Ireland pub chain has reported pre-tax profits of £326,000 for 2010.
Wine Inns owns 12 bars and clubs, mainly in Belfast, including the M Club, Empire Music Hall and Robinsons.
Turnover was £17.3m, down from almost £19m in 2009. The directors said this reflected "a challenging year... with adverse economic conditions."
The licensed trade in NI has been badly hit in the recession with a significant number of pubs closing.
In 2009, Wine Inns showed a profit of £5.3m but that included an exceptional investment gain of more than £4m.
The company revalues its properties every year using professional valuers.
Values were written down by £966,000 in 2010 following a £504,000 write down in 2009.
Wine Inns is part of a bigger retail and drinks distribution group called Golf Holdings, which is controlled by the Hunt family.