Dublin music shop bans customers from playing Adele's songs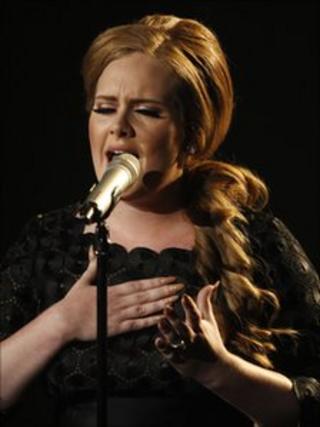 Adele has recently become the first artist in UK music history to hit three million sales of an album in one calendar year.
Her song "Someone Like You" has also set a further record after becoming the first song to sell over a million copies in the UK this decade.
However, it seems its popularity is causing a headache for some.
One Dublin music shop, Opus II, is banning the tune from being played by those trying out its keyboards.
Assistant manager Joanna Corscadden said: "It is a very popular song, and it gets played over and over again.
"You get sick of songs when you hear them so often.
"So after hearing the same song played about four to five times in about half an hour, one staff member put up a sign stating 'strictly no Adele'."
Joanna said the sign, which was erected ten days ago, has also banned Michael Nyman and Fur Elise and is purely tongue in cheek.
"We will remove it if people are genuinely offended by it but people are still entitled to play, and they are continuing to do so," she said.
She added that the majority of customers laugh at the sign on the shop's window although she has been made aware of one online complaint.
"They called us piano shop fascists but did not get the correct name of our shop," she said.
For now, the ban still remains and any musician who wants to test out a keyboard is encouraged to play something perhaps a little more obscure.