Northern Ireland Electricity owner to be partially sold off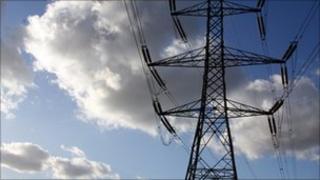 The Irish government company which owns Northern Ireland Electricity (NIE) will be partially sold off next year.
NIE, which owns the 'poles and lines' energy infrastructure in Northern Ireland, was sold to ESB for more than £1bn in 2010.
ESB is to be partially privatised as part of the Irish government's effort to pay off the huge debts run up by the country's failed banking system.
Energy Minister Pat Rabbitte said he saw the sale being progressed in 2012.
Mr Rabbitte added that an expert group would report in November about the best approach to the proposed sale.
ESB will not be broken up and the Irish state will retain a majority stake.
As well as owning the distribution network in Northern Ireland, ESB also operates the Coolkeeragh power station, near Londonderry.
Privatisation remains controversial in the Irish Republic after a series of botched sales in the past.
Shares in the telecoms monopoly Eircom collapsed after a flotation which marketed it as a one-way bet to the Irish public.
The privatised company has gone through a series of owners and run up huge debts while making slow progress on broadband infrastructure.
Sinn Fein oppose the ESB part-privatisation.
The party's Cavan-Monaghan TD Caoimhghín Ó Caoláin, said the sale was another step in the downgrading of the economy.