Northern Ireland a gateway for people traffickers: report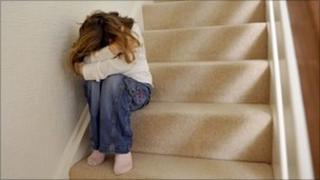 There is evidence that Northern Ireland is being used by human traffickers as a gateway to both Britain and the Republic of Ireland, a new report says.
The report on child trafficking was compiled by the NSPCC NI and Barnardos NI.
Mary Anne Webb from Barnardos said there had been one confirmed case of child trafficking in Northern Ireland to date.
She said there were a further 10 "separated children".
These are children outside their country of origin and separated from both parents.
The report stressed that while the problem is so far small in Northern Ireland, it is likely to grow.
It states: "There is evidence that human traffickers are using Belfast International Airport as a port of entry to the UK and some media reports state that Northern Ireland has been identified as a key gateway for criminal gangs involved in people trafficking to the Republic of Ireland."
Ms Webb added: "There is a clear need for a centralised system to accurately gather statistical data.
"It is also important that the child trafficking guidance is kept updated in line with changing policy and practice."