Phoenix Gas vs Firmus Gas: the battle for supremacy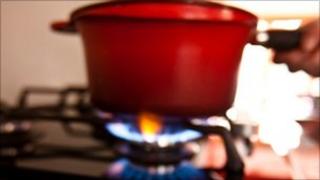 Friction between the two main suppliers in the greater Belfast market has intensified with both Phoenix and Firmus claiming victory in the battle for market share.
Firmus Energy sparked off the latest exchanges by announcing an end to its summer price freeze but promising not only to honour its commitment to be at least 7.5% cheaper than Phoenix but increase the discount to 10%.
Phoenix hit back immediately with a statement clearly aimed at Firmus.
"We said earlier this year that we believed large introductory offers from other suppliers were designed to lure customers and would not be maintained moving forward," said Phoenix Supply.
"This reported large price increase by another supplier demonstrates this fact."
The roots of the conflict can be traced back to May when Phoenix increased its gas price by 39%.
While the utility regulator said the increase was wholly justified by rising wholesale gas costs, its rival Firmus stepped up its campaign to win over customers by saying it would be holding consumer prices until the end of September.
The move left Firmus prices as much as 33.5% cheaper than Phoenix and gave customers a strong incentive to switch to the Belfast market newcomer.
The greater Belfast market includes Belfast, Bangor, Castlereagh, Carrickfergus, Donaghadee, Holywood, Larne, Lisburn, Newtownabbey and Newtownards.
With Firmus now closing the gap to 10%, Phoenix seems to believe it has seen off its rival's main price offensive while sustaining relatively minor damage to its core of customers.
Firmus has signed up around 8,500 households but Phoenix remains the dominant player in the Belfast market with up to 140,000 customers.
And now comes the counter attack from Phoenix, which claims it is beginning to win back some of the domestic accounts lost to its rival.
A spokesperson said: "Gas customers who have shopped around to test other suppliers are already starting to return to Phoenix Supply."
While the summer of major discounts may be over, Firmus Energy believes that for many customers price still matters.
Firmus Energy says its customers will now pay natural gas prices which are 10% lower than Phoenix in year one and 5% in year two.
"We can also confirm that all households with natural gas can now switch, including pay-as-you-go customers," said Firmus Energy.