Belfast scientists 'develop prostate cancer treatment'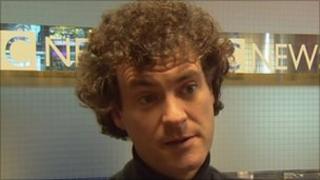 Scientists at Queen's University say they have developed a new combination treatment for prostate cancer.
It will now be tested in a second phase after proving successful in the initial stage of trials.
The treatment is the first of its kind to be developed and is aimed at men with an advanced and aggressive form of prostate cancer which has spread to the bone.
This is responsible for around 10,000 deaths each year in the UK.
The new treatment combines traditional chemotherapy treatments with two doses of a radioactive chemical.
Dr Joe O'Sullivan, consultant and senior lecturer in clinical oncology, said a new treatment was needed as traditional chemotherapy was not always effective.
"This is a significant development in the fight against prostate cancer," he said.
"While this combination treatment still has to go to phase two of trials, to know that this combination is safe and feasible as a treatment is a huge step forward."
This second trial phase will involve up to 100 patients from Northern Ireland and the Netherlands.
The results are expected within two years.