Sinn Fein to hold first annual conference in Belfast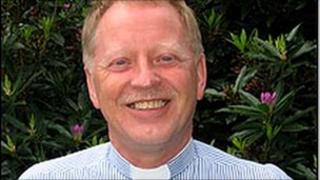 Sinn Fein's first annual conference to be held in Northern Ireland is due to start later.
The ard fheis will take place at Belfast's Waterfront Conference Centre over the next two days.
A Londonderry Presbyterian minister has been invited to speak to the conference by Sinn Fein's Martin McGuinness.
It will be the first time a Presbyterian minister will have addressed the ard fheis.
The Reverend David Latimer and Mr McGuinness have struck up a "very real friendship", according to the minister, since working on a number of projects in Derry.
The deputy first minister was among the guests at the reopening of First Derry Presbyterian in May of this year.