Developer Suneil Sharma to finish Limerick centre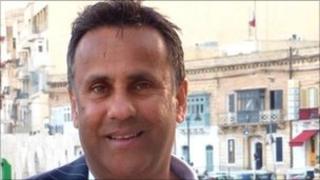 A Northern Ireland-based property developer is set to complete a partially built shopping centre in Limerick, The Irish Times has reported.
Suneil Sharma has agreed to take over building the Parkway Valley centre off the Dublin Road after acquiring an adjacent retail park for 30m euros.
The shopping centre was abandoned when Liam Carroll's Zoe Group collapsed three years ago.
Mr Sharma is a former independent member of the NI Policing Board.
The newspaper reported that the project would cost between 50m and 60m euros to complete but that Mr Sharma would not be drawn on how much he is investing in the project.
The BBC understands that it has taken the developer 18 months to put the deal together.
He has previously owned property in Limerick, selling a site for a proposed shopping centre for 100m euros at the height of the market in 2007.