Dad of girl, 12, sues Facebook over her suggestive photos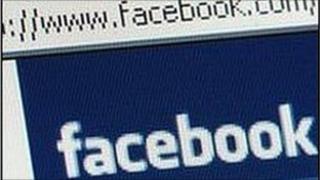 A Northern Ireland father is suing Facebook over suggestive photos posted of his 12-year-old daughter on the social networking site.
He said the material, put on the internet by his daughter, has put her in danger from child sex abusers.
The site requires members to be over the age of 13, although it does not use any checks.
The father's solicitor, Hilary Carmichael, said the company was unable to uphold its own policy.
"It relies on children stating their correct age and it doesn't have any checks in place," she said
"My own personal view is that Facebook isn't suitable for under-18s, but the company isn't even able to uphold its own policy of keeping under-13s out
"An age check, like asking for a passport number would be a simple measure for Facebook to implement."
Ms Carmichael said the images posted were "sexually explicit".
"She appears heavily made-up, she appears in a provocative pose and she appears much older than her 12 years," she said.
'Guilty of negligence'
As well as posting sexually explicit material, the girl also gave personal details including where she lived and the school she attended.
The writ lodged in Belfast High Court on Monday alleged that Facebook had been "guilty of negligence" and had created "a risk of sexual and physical harm" to the child.
The case could see the company facing a large compensation payout if it is successful.
Ms Carmichael explained that the girl was personally responsible for posting the images and continued posting on a new page after her father shut the original down.
As the 12-year-old was in the voluntary care of the Northern Health and Social Care Trust when the images were posted, the writ also names the trust as a defendant.
Child protection expert Jim Gamble said Facebook's age policy was difficult to check.
"Under-13s create a real problem because it is absolutely impossible in the current set of standards to be sure about the age of anyone because children will lie," he said.
He said this particular case would be interesting for a number of reasons.
"It is a complex set of relationships because, of course there is a duty of care for the company, a clear duty of care for parents and a clear duty of care for anyone in whose care a child is put," he said.
He added although Facebook had come "a long way", he did not believe its system worked as well as it could and said he would be following the case closely to see if the site and the trust were brought to account.
The BBC contacted Facebook but has not yet received a response.