Increase in Northern Ireland unemployment figures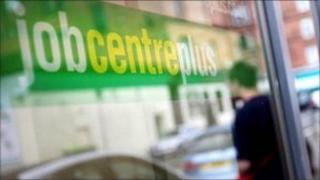 There has been another monthly increase in Northern Ireland unemployment with 600 more people joining the dole queue.
The most recent figures, just released, show that the number of people claiming unemployment benefit in July surpassed the 60,000 mark.
The unemployment total now stands at 60,400, an increase of 600 on the previous month.
The overall unemployment rate is now 7.3%, but is much higher among young people.
For those aged 18 to 24, the percentage without a job is 17%, meaning almost 1 in 5 young people are unable to find employment.
In the past year, the number of unemployed in Northern Ireland increased by 3,800, which at 6.7% is the same percentage increase as in the UK as a whole.