Former PwC Belfast staff lose tribunal bonus claim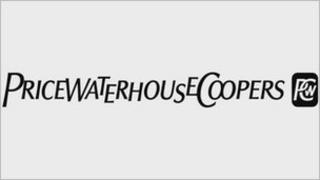 Four former members of staff at the financial consultancy PwC have lost a claim to be paid a bonus.
The four left their jobs in Belfast in August 2010 after their division was sold to another company.
They claimed at an industrial tribunal they were still entitled to annual bonuses ranging from £2,134 to £21,936.
The tribunal, however, found that their decision not to transfer to the new company meant they were not employed on the qualifying date for the bonus.
The four were part of PwC's 49 staff in the pensions division.
In July 2010 they were told the business was being sold to Xafinity Consulting and they would transfer to the new employer with the same terms and conditions.
Opted out
The transfer would take place on 13 August and PwC would honour annual bonus payments so long as the staff continued to be employed by Xafinity on 31 August.
The majority of the staff transferred, but the four opted out of the transfer and instead immediately started work with rival firm Deloitte.
They claimed they were still contractually entitled to the bonus.
Their solicitor told the tribunal that by setting the bonus qualifying date after the employment transfer date PwC were acting in bad faith and trying to "blackmail" staff.
However, the tribunal rejected this and said the bonus qualification date was chosen on the same basis as previous years.
It also found that no qualifying date earlier than 31 August had ever been set.
The tribunal added: "The impact of the decision was undoubtedly harsh for the four members of staff... but it was a rational, commercial decision."