Teenage girl is raped in Foyle College grounds in Derry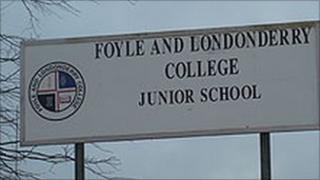 A teenage girl has been raped in Londonderry.
Police said the 15-year-old was attacked in the grounds of Foyle College on the Northland Road shortly after 2300 BST on Friday night.
Her alleged attacker is described as being in his late teens with a shaved head and an English accent.
Police have appealed for information about the incident.