Journalist Greg Harkin gets warning over hacked emails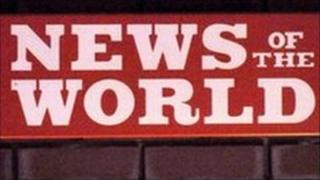 A journalist from Londonderry has said he has been contacted by the Metropolitan Police to warn him his computer may have been hacked into by the News of the World.
Greg Harkin said officers informed his solicitor the alleged hacking may have happened in 2004.
News International is co-operating with a police inquiry into hacking at the newspaper.
It is also conducting its own investigation into the claims.
Mr Harkin said he has been told that the alleged hacking in this instance relates to e-mail contact between himself and a colleague after he wrote a book about the IRA informer code named 'Stakeknife'.
Mr Harkin said that his colleague met police in London last week.
"They were able to show him copies of these e-mails and was told they were then sent to the News of the World offices in Dublin."
'Hard work stolen'
Mr Harkin said if the allegations were true, he felt somewhat "cheated".
"I worked hard over many years on various investigations relating to the Troubles and your hard work can be stolen in a millisecond by somebody putting a virus on your computer," he said.
"Looking back now through old newspaper cuttings, at the time we just assumed that when the material appeared in other newspapers that perhaps the stuff was being passed on by other sources.
"But in hindsight now, I am thinking maybe that was actually taken from an e-mail."
Mr Harkin said he was made aware of the allegations over the last 48 hours.
"My solicitor is now looking at telephones I had at that time, what numbers I had. Police have taken those details and and they are going to cross-check that with whatever details they have."