Custody for sex offender who was late to court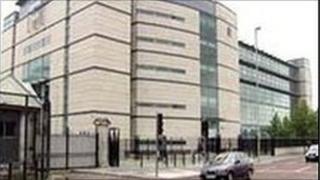 A 26-year-old man due to be sentenced for sexual activity with a child has been remanded in custody after failing to turn up to court on time.
James Hardy, from Corrib Avenue in Belfast, arrived at Belfast Crown Court on Tuesday two hours late.
Judge Tom Burgess said Mr Hardy had failed to come to court twice, adding: "I can guarantee that the next time... he is going to be here."
Hardy had earlier admitted having sex with an under-age girl in 2009.
Judge Burgess had told his victim's family his non-appearance was "very unsatisfactory but we have the ways and means of getting people to court".
Hardy will now be sentenced on Friday.